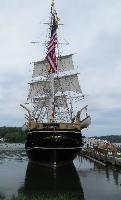 Eugene Charles Martin
Eugene Charles Martin, 74, of Plains Township, passed on Friday, May 26, 2017, in the Kindred Care Unit of the General Hospital, Wilkes-Barre.
Born on August 25, 1942, in Plains Twp, he was a son of the late Julius and Jennie Picchi Martin.
Growing up in Plains, Eugene attended the local school and graduated from the Plains Memorial High School, class of 1961.
After graduation, he joined the United States Navy and was on a deployed on a ship during the Cuban Missile Crisis in 1962. Eugene was honorably discharged and returned home to the Wyoming Valley.
Eugene found employment at Clark Forklift for several years. He then worked as a welder at Air Products Inc, Hanover Twp. Later in life, he worked as a mechanic at the local John Deere dealership fixing tractors and small engines.
Over the years, Eugene was a member of a variety of clubs in the Plains area and was a past member of the Masonic Lodge.
Eugene was preceded in death by his parents Julius and Jennie Martin; son Eugene Martin Jr.
Surviving is his brother Joseph and his wife Shirley Martin, Plains Twp, and nephews Joseph II and Edward Martin.
A Memorial Funeral Mass will be held on Wednesday, June 7, at 10:00 a.m. in Resurrection of the Lord Polish National Catholic Church, 35 Zerby Ave., Edwardsville. Interment with the Rite of Committal will follow in the parish cemetery, Lehman Township. Friends may call on Wednesday morning at the church from 9:30 am until time of Mass.
Arrangments in the care of the Yanaitis Funeral Home Inc., Plains Twp.