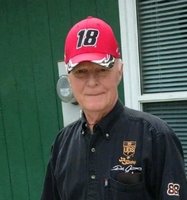 Ronald Francis Huntzinger

Ronald( Ron) Francis Huntzinger, 75, of Wilkes-Barre, formerly of East End, passed on Saturday, September 2, 2017, while in the care of the Hospice of the Sacred Heart, Dunmore.
Born in Philadelphia, on December 9, 1941, he was a son of the late Frank and Sarah Howell Huntzinger. Ron grew up in the East End of Wilkes-Barre. He attended local schools and was a graduate of James M. Coughlin, class of 1959. Ron continued his education at Wilkes-University.During his first year, Ron joined the United States Army. After his term of service, Ron was honorably discharged and returned home to work for his father's painting business for several years. Later he was employed by Torbek Locks of Wilkes- Barre. Most recently he was a network engineer for Blue Cross of Northeastern Pennsylvania until his retirement.
Ron enjoyed listening to music, building computers, shooting guns at the range, working on cars and motorcycles, and enjoying time with his family and friends.
Ron was preceded in death by his parents; wife Judith; sisters Edena Marshalinski and Audri Morgan grandsons Bryan and Sean.
Ron is survived by his son Frank, Wilkes-Barre; daughters Tina Huntzinger, Dallas, and Lona Brostoski, Forty-Fort; sister Aileen Aule, Arizona; grandchildren Matt, Michael, Olivia, Micky, and Sarah; his companion Margaret Gawelko; and nieces and nephews.
Services were private and held at the convenience of his family. Arrangements in the care of the Yanaitis Funeral Home Inc., Plains Twp.