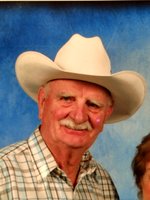 Edward Joseph Suchoski Sr.
Edward Joseph Suchoski Sr., 84, passed away on Monday, September 4, 2017, at the Geisinger Wyoming Valley Medical Center in Plains. He was born on July 4, 1933, in Wilkes-Barre, PA to Felix and Hedwig (Stabinski) Suchoski.
Ed grew up in the Miners Mills section of Wilkes-Barre and graduated from James M. Coughlin High School in 1951. He was proficient in many trades in his early years but settled on his dream job as a firefighter for the Plains Township Fire Department where he served with pride for 33 years.
Ed met the love of his life, Annabelle, and married her in 1954 in the former Sacred Heart Church in Plains. They were happily married for 63 years and were an example to family and friends of what it meant to truly be in love with someone.
Ed was a member of Sacred Heart Parish in Plains until it merged with Saints Peter and Paul Church. He loved life and spent his extra time as an avid fisherman, playing the steel guitar, watching the Phillies, or simply taking a Sunday afternoon ride with his family. His annual motor home fishing trips to Canada, cross-country trips, and many visits to Disney with the family will always be cherished and remembered. But what was most admired of Ed was his love and dedication to his wife, children, grandchildren, great-grandchildren, and "Squeaks" his buddy cat. Whether it was helping build his children's homes, lending a helping hand to care for grandchildren, or taking in a family sporting event (and he never missed a family sporting event), you could always find Ed looking out for others. A caring, gentle, loving man, Ed will sorely be missed by all who were graciously touched by his life.
Ed was preceded in death by his parents Felix and Hedwig Suchoski, his sister Dorothy Burnetski; and aunt Jen Stabinski.
Ed is survived by his spouse Annabelle (Dessoye) of Plains; sons, Ed, Jr. and wife Susie (Bear Creek Twp.); J. Ken and wife Mary (Bear Creek Twp.); Jeff and wife Sue (Hatfield); Mike, Sr. (Plains); daughter Molly Symons and husband Walter J. (Bear Creek Twp.). Grandchildren include Matt, Sara, Mike Jr., Brad, Laura, Ryan, Kenneth, Kim, Brian, and Stephanie. Great grandchildren include Dylan, Mason, Gavin, Olivia, and Grant, as well as Natalie and Sara's second child who are expected at the end of September. Also surviving is sister Rita Humko (Plains) and brother John (Buddy) Suchoski (Wilkes-Barre).
The family wishes to thank the dedicated and compassionate staff from the ICU at Geisinger Wyoming Valley Medical Center.
Friends may call from 5 to 7 p.m. Thursday, September 7, 2017, at the Yanaitis Funeral Home, 55 Stark Street, Plains. A Mass of Christian burial will be held 12:00 p.m. noon on Friday at Saints Peter and Paul Church in Plains. There is also a visitation at the church from 11:00 a.m. until the start of mass service.
In lieu of flowers, memorial contributions may be directed to Saints Peter and Paul Food Pantry, 13 Hudson Road, Plains, PA 18705.