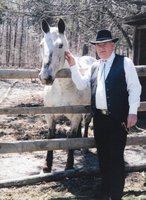 Lawrence G. Savage Sr.
Lawrence G. Savage Sr. of Miners Mills passed Friday, Dec., 8, 2017, in Wilkes-Barre General Hospital, with his loving family by his side.

Born in Miners Mills, he was the son of the late Jacob and Constance Dobitas Savage.

Lawrence was a member of St. Benedict Church Parsons. He served his country in the U.S. Marine Reserves. He was retired from Muskin Pool.

Lawrence was a loving husband, father, pop-pop and great-grandfather. He loved spending time with his grandsons. He was a diehard Penn State and Washington Redskin football fan. He loved his trips to Black Lake, N.Y., Lancaster, and the beach. He was well known for his gardening.

Lawrence was preceded in death by his brothers, Walter, Thomas, Jacob; and sister, Patricia Park.

Surviving are his wife of 60 years, the former Rose Marie Chintalla; children, Sandra (Kenneth) Burkhardt, South Carolina; Jacquelyn Kubicki (Leo Kaslavage), West Wyoming; Lawrence Jr. (Margaret Hoffman), Weatherly; and Cynthia (David) Fristic, Shavertown; grandchildren, Ronald Jr. and Christopher Kubicki, Kenneth Burkhardt, Megan Madjeski; great-grandchildren, Teddy and Addisyn Madjeski; brother, Allen Savage, Hudson; and best friend, Andrew Considine, Ellicott City, Md.

Relatives and friends may call from 5 to 7 p.m. Monday at Yanaitis Funeral Home, Plains Twp., with a prayer service to follow.