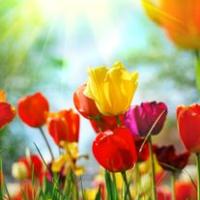 Helen Marie Klem
Helen Marie Klem, 93, formerly of the Hudson section of Plains Township, passed into the hands of her Lord and Savior Jesus Christ in the early morning hours on Friday, March 9,2018, while in the care of the Little Flower Manor Nursing Home, Wilkes-Barre.
Born on January 4, 1925, in Mocanaqua, she was daughter to the late George and Helen (Zalewski) Levitski. At an early age, her family moved to Plains Township where she attended school.
Helen worked at the J. B. Carr and Company as a helper in Food preparation and later in the Frieder Cigar Factory as a packer. She left work to start her family after marrying Edward A. Klem. In the years that followed, Helen and Edward raised five children. Together they raised their family in the Plains area. Edward passed on February 20,1986.
Helen continued on with her deep faith in her religion and her God. She was a past member of the St. Joseph Church, Hudson, until the church's closure. At St. Joseph's, Helen was very active in the Christian Mothers as a past officer. Currently, Helen was a member of Saints Peter and Paul Church, Plains. In her past ,Helen was a former den mother to the Cub Scouts, Pack 11 of Plains.
Helen was very active throughout her life. She enjoyed going to church bingos; bazaars, completing word search puzzles, making pierogi, and cooking for her family. Her specialty was baking for her children and grandchildren who she loved dearly.
Helen was preceded in death by her parents, George and Helen; husband Edward; son David; brother Frank, and two grandsons Lewis Klem, and Edward Wilde.
Surviving are her daughters Pamela Wilde and her husband David, Ashley; sons Edward and his wife Margaret (Maggie), Plains; Ronald and his wife Emily, Plains; daughter Patricia Balla, Florida; brothers John Levitski, Forty-Fort; Paul Levitski, Berwick; 8 grandchildren; 2 great- grandchildren, and nieces and nephews.
A Mass of Christian Burial will be celebrated on Friday, at 10:00 a.m. in Saints Peter and Paul Church, Hudson Road, Plains, with Rev. Jack Lambert, Celebrant. Interment will follow in Mount Olivet Cemetery, Wyoming. Family and friends may call at the church on Friday morning from 9:00 a.m. until time of the Mass.
In lieu of flowers, donations may be given in Helen's memory to the Cystic Fibrosis Foundation, 1541 Alta Drive #204, Whitehall, PA 18052.Phone :(610) 820-0206.
Services are under the care and direction of the Yanaitis Funeral Home Inc., Plains Township.