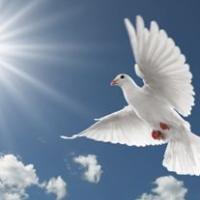 Anna Goncheroski
Anna Goncheroski, 87, of Laflin, passed away peacefully on Saturday, November 17, 2018, while in the care of the Wilkes-Barre General Hospital, surrounded by her loving family.
Born in Laflin on May 3, 1931, she was the daughter of the late Wassil and Anna Hutsko Kuncio. She grew up in the Laflin area and attended the local school. Anna worked in the local garment industry for several years. She married the late Joseph Goncheroski. Together they raised their four daughters.
Anna was a wife, mother, and grandmother who surrounded her family with love and care. She was an extremely talented cook, and everyone she met loved her for her kindness and generosity. She will be remembered for her sharp wit and clever jokes. But above all, her greatest joy came from spending time with her children and grandchildren.
Anna is survived by her loving daughters Lorraine Centini and her husband James, Plains; Marlene Marsh and her husband James, Larksville; Joann Elko and her husband William, Pittston Twp.; Nancy Elko and her husband Brian, Pittston Twp.; Anna's best friend and granddaughter Camille Centini, grandchildren Maria Centini and her fiancé Craig Owsiany, Ashley Marsh, Gracelyn Marsh, Billy Elko, Austin Elko, Michael Elko, Evan Elko, and Zachary Elko.
Friends and family are invited to attend Anna's Mass of Christian Burial on Tuesday, November 20, 2018 at 10:30 a.m. at Saints Peter and Paul Church, 13 Hudson Road, Plains. Interment will follow at Mount Olivet Cemetery, Wyoming.
For condolences to the family and for service directions, please visit www.yanaitisfuneralhome.com.