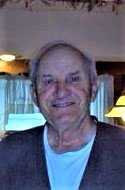 In Memory of
Raymond Bernard Kroll
1932 - 2017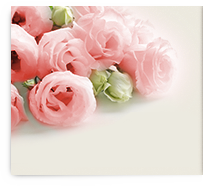 Obituary of Raymond Kroll
Raymond (Ray) Bernard Kroll, 85, of Wilkes-Barre passed at his home on Thursday, March 9, 2017.
Ray was born in Wilkes-Barre on March 5, 1932. He was one of four children of the late Lewis and Anna Dombrowski Kroll. Growing up in Wilkes-Barre, Ray attended local schools and was a graduate of James M. Coughlin High School, class of 1949.
In 1951, Ray joined the United States Air Force serving his time as a baker in the Azores and was honorably discharged in 1955. While in the service, Ray married the love of his life the former Reba Coleman on January 16, 1953, in Greenville, MS. Together they raised their family of three children: Joyce, Sharon, and Bruce.
To help support his family, Ray worked as a baker in the Olde River Road Bakery, Wilkes-Barre, for several years. He then joined the Wilkes-Barre Police Department in January 1960. Ray was a patrolman for a few years but spent the majority of his thirty-three-year career on the force behind the handlebars of a police motorcycle. In November 1993, Ray was honored to retire from his beloved work with his fellow officers, trading in his badge for a putter. In Ray's spare time he loved the feeling of grass beneath his feet on one of the golf courses in our town, especially Wilkes-Barre Municipal Golf Course. Ray worked at the "Muni" in his retirement for close to twenty years. He also won the club championship several times over the years.
Ray enjoyed other hobbies like bowling, playing the accordion, and being a cigar connoisseur. He was a member of the Joseph Conlon Post 558 American Legion, Plains Twp; the Polish American Veterans (PAV); the Slovak Club; and a past member of the Fraternal Order of Police.
All his life Ray was a member of SS. Peter and Paul Church, Plains Township.
Ray was always a joker, a comedian, and had the sharpest wit. He was a loving husband to his wife, a caring father to his children, a loving brother to his siblings, and a proud grandfather of his cherished granddaughters.
Ray was preceded in death by his loving parents Lewis and Anna Kroll.
Surviving is his wife of sixty-three years, Reba, Wilkes-Barre; daughters Joyce Kapustay and her husband Andrew, Cobleskill, NY; Sharon Montero and her husband Frank, Summit, NY; and son Bruce and his wife Mary, Wilkes-Barre; granddaughters Kimberly Kapustay and fiance Sharif Hdairis, Rochester, NY; Amy Kroll, Philadelphia; and Katrina Kapustay, Syracuse, NY; sisters Bernadine Wahalla and her husband Bernard, Collegeville; Arlene Doveytis South River, NJ; Carol Anne Budzen and her husband Edward, Mount Laurel, NJ; several nieces, nephews, and cousins.
A Memorial Service will be held at the Yanaitis Funeral Home Inc, 55 Stark Street, Plains Township, on Wednesday, March 15, 2017, at 7:30 p.m. Friends and family may call at the funeral home on Wednesday from 5:00 p.m. to time of service. A Mass of Christian Burial will be held on Thursday, March 16, 2017, at 10:00 a.m. in SS. Peter and Paul Church, 13 Hudson Road, Plains, with Rev. Jack Lambert, celebrant. Ray will be entombed at a date to be determined by his family in the Indiantown Gap National Cemetery, Annville, Pa. His service will be held with military honors.
For condolences to the family or for directions to services, please visit www.yanaitisfuneralhome.com


Proudly Serving Plains Pennsylvania and surrounding areas

55 Stark Street | Plains, Pennsylvania 18705-2906
Phone: (570) 822-2416