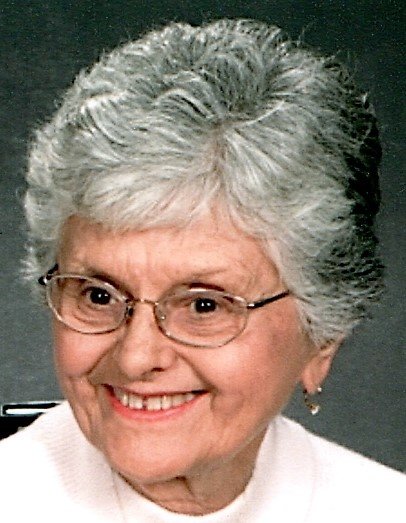 In Memory of
Bernadine Helen Serafin
1929 - 2017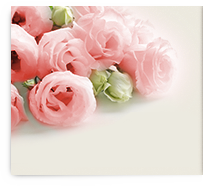 Obituary of Bernadine Serafin

Bernadine Helen Serafin,88, of Mechanicsburg, PA and formerly of Wilkes-Barre, PA, was called home by her Lord and Savior on Saturday, April 29,2017.

Born in Miners Mills in 1929, Bernadine was the daughter of the late Michael and Helen Barna and loving sister to 11 siblings. She was a devoted and loving wife of 51 years to the late Joseph P. Serafin of Wilkes-Barre who predeceased her in 2000. Bernadine was retired from the Lesley Fay garment factory in Wilkes-Barre where she was employed as a highly skilled seamstress. For many years she was an active member of the American Legion Auxiliary. Some of her fondest memories are of evenings spent with her husband socializing with friends at the American Legion Post 558 in Plains. Bernadine also enjoyed sewing, knitting beautiful afghans, watching game shows and especially spending time with her beloved family.

In addition to her husband, Bernadine was predeceased by a daughter-in-law, Jean Marie Serafin in 2015, and 10 of her siblings. She is survived by her sons Robert Serafin of Mechanicsburg, PA; Joseph P. Serafin, Jr.(Linda) of Souderton, PA; sister, Agnes Bosha of Wilkes-Barre, PA, grandchildren Robert Serafin Jr. ( Tamara) of Carlisle, PA, William Serafin ( Susan) of Mt. Holly Springs, PA, and James Serafin( Anna Margaret) of Lebanon, PA, six great-grandchildren, and many nieces and nephews.

Bernadine's funeral service will be held on Friday, May 5, 2017, at 9:30 a.m. from the Yanaitis Funeral Home, Inc.,55 Stark Street, Plains, PA. Mass of Christian Burial will follow and be held at 10:00 a.m. in Saints Peter and Paul Church, located on Hudson Road, Plains. Rev. John Lambert, Pastor, will be the celebrant. Interment will be held in Saints Peter and Paul Cemetery, Plains. A visitation will be held on Thursday evening at the funeral home from 6:00 p.m. to 8:00 p.m.

For condolences to the family or for directions to services, please visit www.yanaitisfuneralhome.com.



Proudly Serving Plains Pennsylvania and surrounding areas

55 Stark Street | Plains, Pennsylvania 18705-2906
Phone: (570) 822-2416