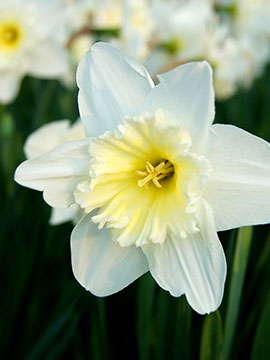 Obituary of Eva Stinnette
Eva "Nell" Stinnette, 92, formerly of Tampa, Florida, passed on Monday, June 26, 2017, while in the care of the Hampton House Nursing Center, Wilkes-Barre, Pennsylvania.
Born on September 22, 1924, in Moultrie, Georgia. She was a daughter of the late Sam and Betty Hancock Radford. Eva graduated from Moultrie High School, class of 1942. She continued her education at the Brunswick College, Brunswick, Georgia, where she graduated with a degree accounting.
Eva worked as a bookkeeper for several different accounting firms throughout the United States over the years. During this time, she met Harold E. Murfin who became her husband on February 4, 1944. They divorced years later. Harold passed in 1978.
Eva later married Don Stinnette on July 2, 1963. They lived happily together until Don's death on November 16, 2001.
Eva was preceded in death by her parents, her late husband Don; ex-husband Harold; son Roger Murfin; sisters Dolly Granger and Molly Louise Asbell; brother Charles Radford; son-in-law Richard Grant; and grandson Jeremy Grant.
Eva is survived by her daughter Gloria Jean Malarae, Kingston; stepdaughter Eileen Ehrensberger, Myrtle Beach, SC; sister Essie Cooper, Valdosta, GA; granddaughter Diana Kurutz and her husband David , Dallas, PA; grandson Michael Murfin and his wife Rhonda, Moultrie, Georgia; great-grandchildren Kingston Sypniewski and her husband Scott, Oceanside, CA; Kalyn Magid, St. Robert, MO, Kanda Giles and her husband J..R., Hampton, VA; Michael Murfin, Logan Murfin, Dustin Murfin, Dalton Murfin, and Darbi Murfin all of Moultrie, GA; great-great-grandchildren Kiersten Giles and Bronson Giles, Hampton, VA;
A graveside service for Eva will be held on Friday, June 30, 2017, at 1:00 p.m. in the Myrtle Hill Memorial Park, Tampa. Services are entrusted to the Garden of Memories Funeral Home, Tampa.
Local Arrangments are in the care of the Yanaitis Funeral Home Inc, Plains Township.