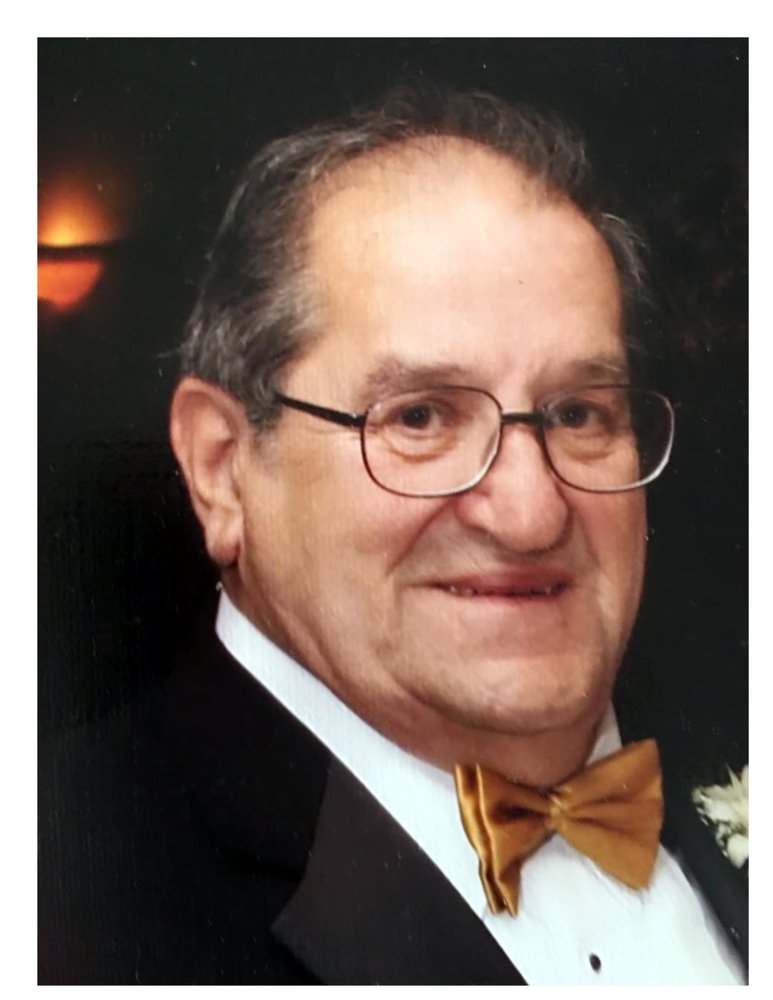 Obituary of Charles Dieso
Charles John "Digger" Dieso, 77, of the Hilldale section of Plains Township, was called to his heavenly rest on Thursday, October 19, 2017, in the Wilkes-Barre General Hospital, with his loving wife and family at his bedside.
Born on July 30, 1940, in Pittston, Charles was a son of the late Charles and Nellie Kuklinski Dieso of Yatesville. Charles grew up in the Yatesville area, attended the Yatesville Elementary School and the Jenkins Township High School.
Charles was first employed by the Dury Clothing Company, West Pittston. On May 21, 1960, Charles married the love of his life, Betty Ann Vercerkauskas. They settled in the Hilldale section of Plains Township and began their family.
Charles then left to join the United States Army in 1962. After completing his term of service, he was reassigned to the United States Army Reserve. He was attached to Company A 365th Engineer Battalion where he served as a wheel vehicle mechanic until his discharge in 1984. Because of his skilled training as a mechanic, Charles was employed by the Sterling Products of Kingston and of Plains Township for twenty years. He was also employed by Pennsylvania Power and Light; T.C. Lloyd's, Pittston Township; Varsity Sodding Service, Swoyersville; T.R.L., Pittston; and Keystone Freightliners, Dunmore.
Charles was a man of many skills. At a young age, he was an avid hunter and fisherman with his brother, Patrick. He was an exceptionally skilled woodworker and cabinetmaker. He would work on many home remodeling projects for family and friends throughout his life.
During retirement, Charles applied his carpentry and cabinetry skills to designing and building miniature dollhouses and all of the furniture to furnish these homes. He also took great pride in his ability to bake a variety of Italian cookies for his family and friends during the holiday seasons.
Charles was a devout Catholic and a proud member of the former St. Francis Church, and current member of the St. Benedict's Parish, Wilkes-Barre.
Charles was preceded in death by his parents Charles and Nellie Dieso, and his sister Janet Dieso.
Surviving are his loving wife of fifty-seven years, Betty Ann, at home; sons Charles and his wife Diva, Swoyersville; John and his wife Lisa, Wilkes-Barre Township; daughter Elizabeth Corradino and her husband Angelo, Old Forge; grandchildren: Charles John ( C.J.) Dieso; Moyra Dieso; Angelo Corradino; and Sophia Corradino; brother Patrick Dieso, Ashley, sister Martha Yanaitis, Plains Township; nieces and nephews, and grandnieces and grandnephews.
Funeral Services will be conducted on Tuesday, October 24, 2017, at 9:00 a.m. from the Yanaitis Funeral Home Inc., 55 Stark Street, Plains. A Mass of Christian Burial will be held at 9:30 a.m. from St. Benedict's Parish, 155 Austin Avenue, Wilkes-Barre. Rev. Joseph Kearney will be officiant of Mass service and interment.
Interment with Rite of Committal will follow in St. Francis Cemetery, Plains Township, with military honors provided by the United States Army.
Relatives and friends may call at the funeral home on Monday evening from 4:00 p.m. to 8:00 p.m.
The family would like to thank Heather and Cynthia for their kindness and compassion with Charles's at home therapy when it was most needed.
For online condolences to the family or for directions to all services please visit www.yanaitisfuneralhome.com.