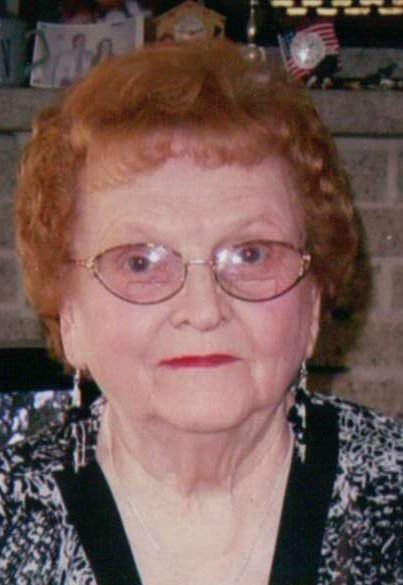 Obituary of Rose Ostopick
Rose Ostopick, 86, of Laflin, passed peacefully into the loving arms of Jesus on Thursday, November 9, 2017, surrounded by her loving family. She was united in marriage 66 years to her devoted and loving husband, Sam.
Born on March 10, 1931, she was a daughter of the late John and Anna Timchak Scronek. Prior to retirement, Rose was a member of ILGWU and was employed by the garment industry for 45 years.
Her love for family was always present in the unconditional love she gave to all she encountered throughout generations. Rose was a woman of faith and kindness and was a member of the Holy Resurrection Cathedral, Wilkes-Barre.
During their 66 years of marriage, one of Rose's favorite pastimes was polka music, dancing, and traveling with her husband Sam and other members in the Polka Partners tradition in support of their favorite bands. She loved entertaining, family gatherings, and spent the summers following her beloved Philadelphia Phillies, which was followed by converting into an avid Penn State Football fan during the fall.
She was preceded in death by her son Daniel. She also was preceded in death by her sisters, Nettie Maslar, Mary Parada, Helen Schoonover, and Anna; brothers John, Michael, Metro, Stephen, Joseph, and Nicholas.
Surviving in addition to her husband, is daughter, Diane Macario and her husband Robert, Laflin; son, Jeffrey Ostopick, Plains Twp., sister-in-law Anna Scronek; numerous nieces and nephews.
The family thanks Dr. James Bruno, Dr. Robert Fiorelli and their respective staffs for the exceptional personal and medical care they provided throughout the years when called upon. The family also thanks the medical staff at Geisinger Wyoming Valley for the high quality of medical and compassionate care. Special thanks is also given to friends and family members for all the prayers, compassion and words of encouragement.
Funeral services will be held on Monday , November 13, 2017, at 9:30 a.m. from the Yanaitis Funeral Home Inc., 55 Stark Street, Plains Township, with a Divine Liturgy at 10:00 am in Holy Resurrection Cathedral, Wilkes-Barre, with the Very Rev. Fr. Timothy Cremeens, pastor, officiating. Interment will follow in the parish cemetery, Plains Township. Friends may call Sunday 5:00p.m. to 8:00p.m. Parastas Services will be held at 7:30 p.m.
For condolences to the family or for directions to services, please visit www.yanaitisfuneralhome.com.